Madam President
Madam President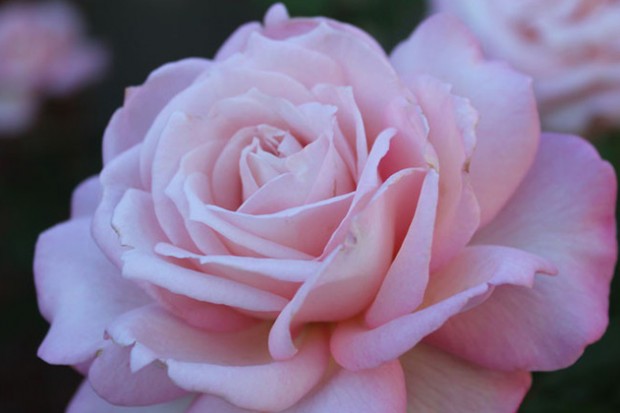 MADAM PRESIDENT
Floribunda
'Madam President' was bred by the famous New Zealand Rose Breeder Sam McGredy IV in 1975 and it is as popular today as it was when it was first released. Unusually for a Floribunda rose, its blooms are well shaped and can be borne singly or in clusters on sturdy straight stems. This rose is easy to grow and is a very reliable performer throughout the entire growing season.
The classically shaped blooms have a mild fragrance and are a gorgeous delicate pale pink often with a bright pink edge to the petals. The flowers last very well when picked and make a lovely display in a vase.
Sam McGredy provided the following background to the name of the rose.
"I came to New Zealand in 1972. I was asked to name a rose for the New Zealand Countrywomen's Assoc. They picked the name Madam President, my NZ agent Phil Gardner chose the rose. The rose turned out to be a lot better than I thought. I am surprised to find it still grown around the world as most varieties tend to wane in popularity in 7 – 10 years."
The plant is a well behaved 1.5m x 1m bush and quickly repeat flowers if you remove the deadheads. It can also be grown as a standard rose or in a large pot. A very attractive rose worthy of a place in our gardens.
Photo by Melanie Trimper