Sudden Impact for Roses
Sudden Impact for Roses evolved from a successful potato fertiliser in the late 1990's — following its use by members of the SA Rose Society, Neutrog was approached to see if the product could be further improved to provide a complete rose fertiliser.
Over the next couple of years various refinements were made – most significantly, the nitrogen to potassium ratio was changed and iron & magnesium were added. It was then trialed on in excess of 500,000 roses over a couple of years before being released to the general market in August 2000.
Sudden Impact for Roses is a complete one step fertiliser specifically developed for rose application – its compilation makes it ideal for all flowering plants and as such its application is not just restricted to roses.
With its ideal balance and ratio of nutrients Sudden Impact for Roses will not only provide spectacular results by increasing the number & quality of blooms but it will also ensure your roses are more resistant to pest & disease such as black spot.
One very happy user of Sudden Impact for Roses is the Flemington Racecourse in Melbourne. The rose garden at Flemington is the largest public rose garden in Australia and is renowned for its spectacular display during the Melbourne Cup Carnival. The rose garden features more than 12,000 rose plants over eight acres. the team of 11 gardeners trialed Sudden Impact for Roses in the autumn of 2004 and they were so impressed with the product that they now endorse it. Terry Freeman, the Grounds, Gardens and Facilities Manager says "We believe that using Sudden Impact for Roses on our rose gardens will give us the best possible results with rose health and blooms. Otherwise we wouldn't be using it!"
Sudden Impact for Roses is now endorsed by the Rose Societies of SA, Vic, NSW, Qld & Gold Coast, South West Rose Group of WA along with being used by nearly every major rose garden in the country including Flemington Racecourse, Vic State, Morwell, Chateau Barrosa, Old Parliament House Gardens – Canberra, Bishops Lodge, Carrick Hill plus many others.
To Download Sudden Impact for Roses Product Brochure click here.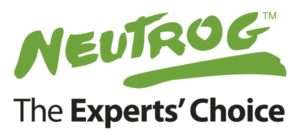 For more information or your nearest stockist,
visit  www.neutrog.com.au or (08) 8538 3500
email: info@neutrog.com.au