Neutrog is widely recognised as a supplier of premium high quality fertilisers. The company name "Neutrog' was born from the combination of 'nutrients' and 'organics' to accurately reflect the true nature of the products manufactured.
Starting out as a small family business, Neutrog commenced operations in 1989 at a small factory in the Adelaide Hills in South Australia. Neutrog has since grown to become one of the largest organic fertiliser manufacturers in Australia. Along with exporting to many countries around the world, manufacturing and marketing operations have also been established in South Africa. From these factories Neutrog supply some of the most magnificent grounds and gardens around the world including high profile commercial users AAMI Stadium, Flemington Racecourse Rose Garden, The Victoria State Rose Garden, Old Parliament House Gardens and various Botanic Gardens both here in Australia and at Kirstenbosch Botanic Gardens in Cape Town, South Africa.
Neutrog products are used by many leading commercial primary producers within the horticulture, viticulture and broadacre markets. "The Experts' Choice" branding tagline reflects the use of Neutrog products by professionals who rely upon the products' optimum performance to earn a living. This use coupled with the many product endorsements provides confidence to home gardeners to use and recommend Neutrog products.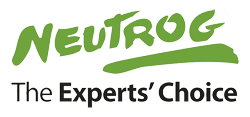 To download a Product Brochure click here (PDF)