Westerland
Westerland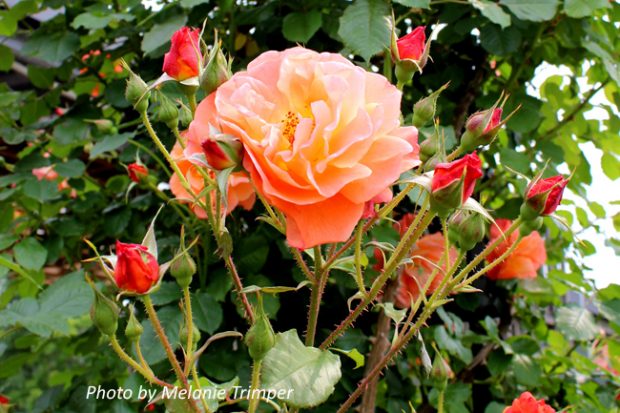 WESTERLAND
Climber, Shrub
'Westerland', bred by Kordes in 1969, is popular throughout the world. Although released as a Shrub, it is most often used as a medium-sized climber, covering areas 3m wide by 2m high.
Westerland flowers throughout the season and its vivid colour varies between orange-red, apricot and yellow. The large, cupped blooms are borne in clusters of up to 9 flowers per stem with an attractive, intense, rose, clove and spice fragrance.
Fresh new foliage appears bronze in colour, later changing as it ages to form large leaves of glossy deep green. A vigorous and healthy shrub, it is very resistant to black spot and reasonably tolerant of other diseases. This rose establishes quickly, making it an ideal screening plant, albeit deciduous.
When in full bloom this rose provides a spectacular wall of flowers making an eye-catching display.
Westerland was recognised as an ADR rose in the prestigious German rose trials in 1974
Available from Wagner's Rose Nursery, Ross Roses, Newman's Nursery, Thomas for Roses and Treloar Roses.
 Text: Kelvin Trimper