The Squire
The Squire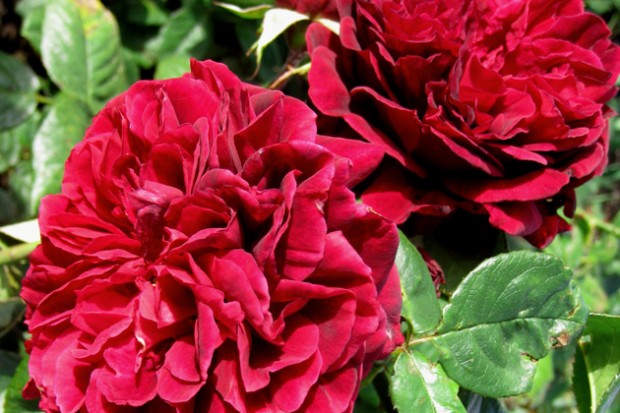 THE SQUIRE
David Austin Rose
The David Austin English Shrub Rose 'The Squire' is one of the best performing red roses for sheer abundance of well shaped blooms which quickly repeat. Reliable and healthy, it thrives in our warm, dry climate creating a wonderful display. This rose is best planted in full sun.
Introduced in 1977 by David Austin Roses in the United Kingdom, this rose has stood the test of time in Australia and is still popular after nearly four decades. The large, velvety crimson red blooms have about 40 petals and a strong, classic old rose fragrance.
The Squire is an excellent shrub rose which grows into a hardy, medium-sized bush approx. 1.5m tall by 1.5m wide. It is a good example of a fully double rose variety and, again, highlights how important fragrance is to rose gardeners.
This rose is recommended by the Rose Society of South Australia.
Photos by Melanie Trimper and David Austin Roses