Seduction
Seduction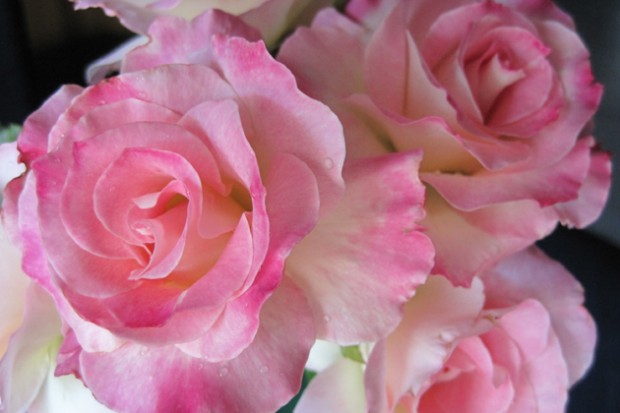 SEDUCTION
(MEIbeausai)
Floribunda
Meilland International bred this rose which was released with great fanfare to the world in 1988. Since then, Seduction has captured many hearts in most rose growing countries around the world for its consistent, excellent performance as a showy Floribunda rose.
Flowers are white, near white or white blend in colour with an attractive pink edge and each comprise 9 to 16 wavy petals forming a delicate and romantic-looking rose. Each stem carries clusters up to 7 blooms in an eye-catching display against vibrant, rich green foliage. It is quick to repeat flowering and its summer and autumn performances are consistently as strong as its spring flush.
The bush is generally a well shaped 1.1m x 1.1m in size and displays excellent disease and heat resistance. The plant also makes an excellent standard and it almost equals Iceberg in popularity as a standard rose.
Unusually for a floribunda type rose, its flowers maintain a good rose shape and it lasts relatively well as a cut flower.
Seduction has received numerous awards in rose trials and as a show rose throughout the world.
Readily available, Seduction can be grown as a single specimen, mass bed of roses, or ideally as a front hedge.
Seduction is strongly recommended and deserves a place in all rose gardens making it the perfect choice as the 'Rose of the Month' for January.
Photos by Melanie Trimper