Queen Elizabeth
Queen Elizabeth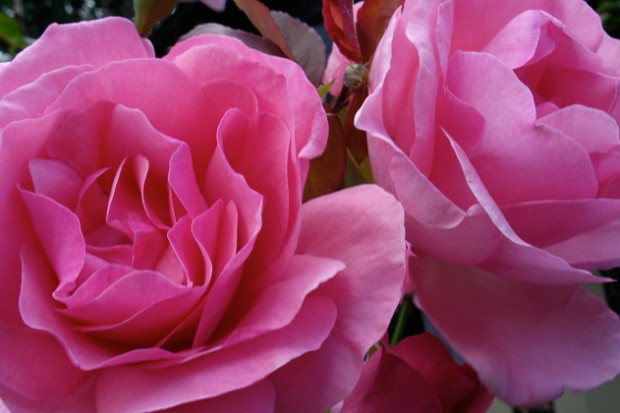 QUEEN ELIZABETH
Grandiflora
"Queen Elizabeth" also known as "Queen of England" and "Queen Elizabeth Rose" has been regarded as one of the world's most popular roses since its introduction in 1954 and named to recognise Queen Elizabeth II ascension to the throne in 1952.
Bred by Dr. Walter Lammerts in the USA, this very tall growing Grandiflora Rose produces large, 35 to 40 petals, medium pink blooms on long straight stems, ensuring its good reputation with florists. The tall, elegant buds of darker pink open to moderately fragrant blooms which adorn the bush throughout its growing period. It's slender upright habit, up to three metres high and one metre wide is ideal for its location at the back of rose beds to provide added depth. The bush is very disease resistant and almost thornless with dark green, tough leathery foliage.
This rose won the AARS Award in 1955, ARS Gold Medal in 1957 and Golden Rose of The Hague in 1968. It was inducted into the World Rose Hall of Fame in 1979. This is a truly great rose deserving a place in all gardens. A climbing sport of this rose also exists.
Photos by Corporate Roses and Doug Gregory