Our Rosamond
Our Rosamond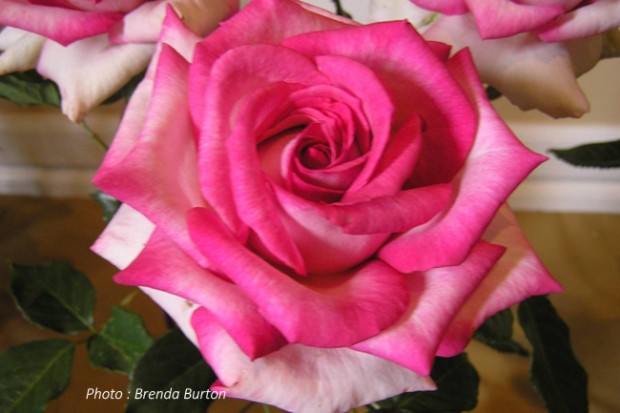 OUR ROSAMOND
Hybrid Tea
'Our Rosamond' is an Australian bred Hybrid Tea rose released in 1983.  The breeder was Ronald (Ron) Bell (1915-2008) who was known as the modern day Alister Clark.
Ron Bell's contribution to the world of roses was recognised with numerous rose awards and an Order of Australia Medal. Ron also wrote a small booklet which is still highly regarded by all Australian hybridisers "The Amateur Guide to Rose Breeding".
Our Rosamond is a tall growing plant, up to 1.5m high and 1.2m wide, with attractive glossy foliage. The rose is pale pink with petals having a deep rich pink edge and being slightly darker on the reverse side. The classically shaped, high-centred blooms open slowly and have a mild fragrance. The plant can have up to 30 blooms each flush, usually one per stem. Our Rosamond is almost thornless, rain and disease tolerant and has an excellent vase life.
For those who like classically shaped Hybrid Tea roses – this is a must.
Ron Bell bred some other lovely roses including Marjorie Atherton, April Hamer,
Australian Bi-Centennial Rose and Community Banquet.