Munstead Wood
Munstead Wood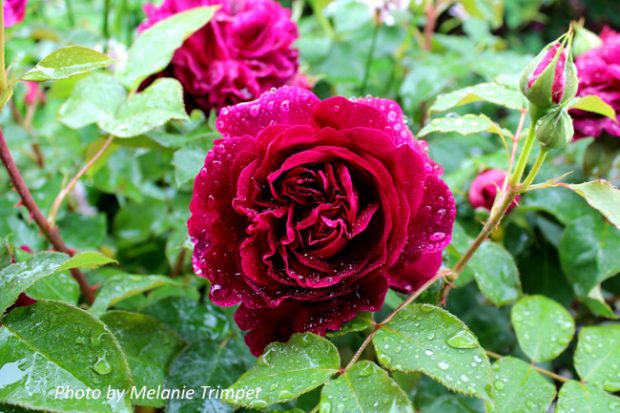 MUNSTEAD WOOD
Shrub Rose
(Ausbernard)
In 2010, English rose breeder, David C. H. Austin was acknowledged and honoured as a Great Rosarian of the World. From a hobby breeder as a young teenager David has gone on to breed a collection of over 230 rose varieties many of which are renowned around the world.
David Austin realised his vision of hybridising a new kind of rose crossing modern Hybrid Tea and Floribunda Roses, such as the tough, ever-flowering 'Iceberg' with the Old Garden Roses, such as Gallicas, Damasks and Alba Roses, leading to the creation of Austin English Shrub Roses much-admired for their strong perfume, repeat flowering ability, improved disease resistance and wide range of colours. Although his early releases from the 1970s and 1980s had mixed results, over the past two decades he has produced some great roses – very fragrant, repeat flowering and disease resistant with a reasonable vase life. These modern English Shrub Roses are in every rose growing nation and continue to increase in popularity around the world. Many of these English Shrub Roses grew very well under our Australian conditions.
Munstead Wood is a great choice for Rose of the Month. The rose is named after the home and garden built by Gertrude Jekyll in Surrey, England. Introduced to Australia in 2010, it has sumptuous, deep velvety crimson blooms with a wonderful strong Old Rose fragrance showing floral and fruity berry characters. The flowers are cup shaped at first, opening out to reveal a classic old fashioned rosette.
This healthy variety has good disease tolerance and excellent repeat flowering. It grows into a graceful attractive bush of approximately 1m x 1m and is also suitable for a large pot or container.
This rose is available from Wagner's Rose Nursery, Newman's Nursery and Treloar Roses or order it through your local garden centre.
GOLD MEDAL                    Most Fragrant Rose in Trial           Japan
Award of Garden Merit      Royal Horticultural Society,           UK
Flower of the Year Award 2009 Rustica Magazine                     France
Text:  Melanie Trimper