Mother's Love
Mother's Love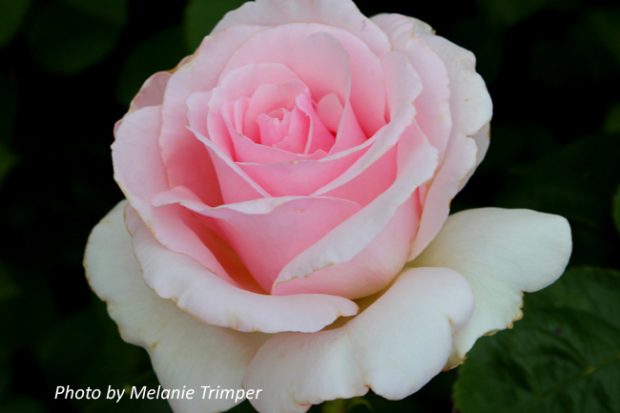 Mother's Love
Hybrid Tea
(MEIpikion)
'Mother's Love' is a charming pink rose named to remind us of the memories and love shared by all mothers and to honour all mothers.
Bred by Meilland, in France, in 1999 and trialled in South Australia, 'Mother's Love' was released in Australia in 2002 and is well suited to our climate.
This rose has a vigorous bushy habit and will grow to about 1.6m tall and 0.90m wide and is very hardy. Young shoots are bronze to reddish brown, which turn to a mid-green and the leaves usually appear to be glossy when they reach maturity. The buds are long and pointed; the large flowers appear as a light pink with slightly deeper pink centres. The flowers are approximately 12 cm in size with an attractive sweet rose fragrance.
The bush has good repeat flowering in flushes throughout the growing season, sometimes produced as a single bloom but more often as a cluster of blooms. It does require protection from frost in areas that are subject to heavy frost conditions.
This classic Hybrid Tea rose was originally launched to assist the Nursing Mothers' Association of Australia (now Australian Breastfeeding Association) with part proceeds for the first 3 years from sales donated to the Association. According to Kathy Farrell, spokesperson for the Association, the funds were used "to ensure evidence-based information and support is available to all Australian mums and babies and to assist the ongoing work of the Australian Breastfeeding Association in the community".
To all mothers a "Happy Mother's Day".
Available from Wagner's Rose Nursery, Knight's Roses, Newman's Nursery (bush and standard), Swane's Nurseries, Treloar Roses and Rosesalesonline.