Molineux
Molineux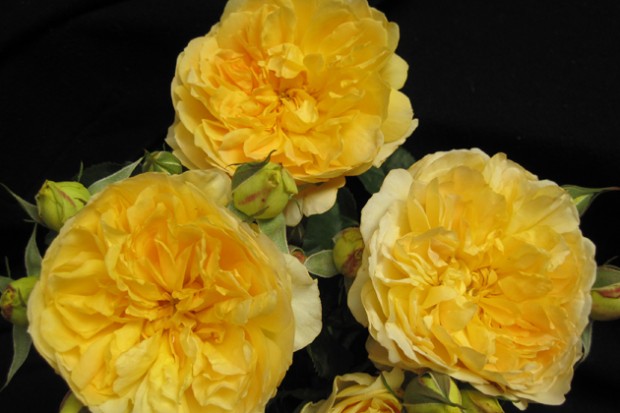 MOLINEUX
 (AUSMOL)
The David Austin English Shrub Rose 'Molineux' is highly recommended for our Adelaide conditions. In fact, it is so versatile, it does well in all rose-growing climates.
'Molineux' has large rich yellow blooms with a lovely full rosette formation and a strong Tea Rose fragrance. It grows into an even, upright bush with good disease resistance and is especially desirable due to its exceptional repeat flowering capacity. In Adelaide, it flowers all through the season to the end of June.
Introduced into Australia in 1998, it is easy to grow and an excellent choice for group plantings and borders, reaching approximately 1metre x 1metre in size, it creates a wonderful and vibrant display of roses.
UK Rose Breeder, David Austin, introduced Molineux in 1994 and it quickly gained recognition winning a Gold Medal in 1999, as well as the prestigious Royal National Rose Society's President's Trophy for the Best New Rose and the Henry Edland Medal for the Best Scented Rose. This rose has a highly successful track record and will not disappoint gardeners and rose lovers.
This rose was named for David Austin's local football club, 'Molineux' being the name of their Ground.
Photo by Melanie Trimper