Marilyn Monroe
Marilyn Monroe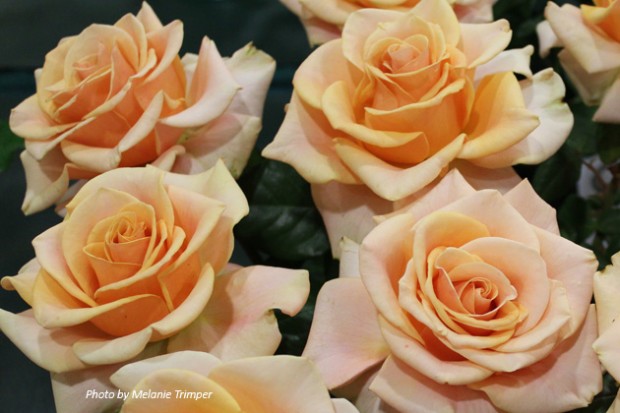 MARILYN MONROE
Hybrid Tea
Only a rose of the highest quality could be chosen to receive the iconic name 'Marilyn Monroe'. This glamorous, classic Hybrid Tea rose was bred by internationally famous USA rose breeder, Tom Carruth in 2001.
The greenish buds open into beautiful, full, high-centred blooms of soft apricot, 10-12cm in diameter, borne mostly solitary on strong stems with attractive semi-glossy foliage. The growth habit of this medium size bush is upright 1.5m tall x 1.25m wide.
Nearly everything about this rose is excellent including its bloom, colour, form, quantity of blooms and plant vigour, disease resistance and heat and cold tolerance. It almost deserves a perfect score but does not quite get there due to its lack of perfume and profusion of sharp thorns.
Marilyn Monroe is a popular and very versatile rose – it makes a lovely display in the garden, a superb long-lasting cut flower for floral arrangements and is often displayed as an award-winning exhibit on the show bench.
AWARD:       Certificate of Merit       Rose Hills Rose Trials       USA     2003