Margaret Merril
May 2014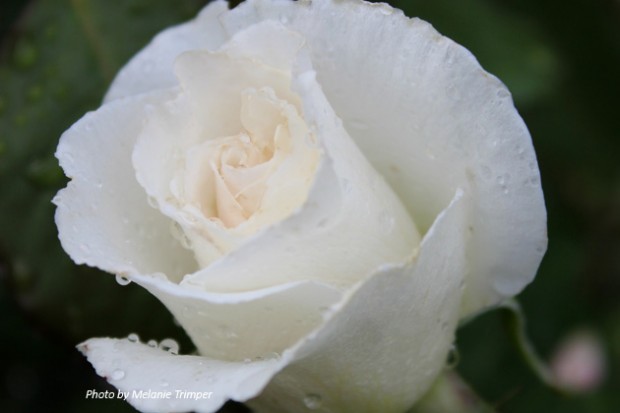 MARGARET MERRIL
(HARkuly)
Floribunda
Bred by Harkness in England in 1977 and introduced in 1978, this popular white Floribunda is admired by rose lovers around the world.
'Margaret Merril' has dainty high centred buds, either in small clusters or singly, opening to large pure white semi-double flowers (diameter 10cm) with prominent red stamens.
The bush is medium to tall with upright growth 1.7m tall x 1.2m wide, attractive dark green foliage and just a few thorns.
Margaret Merril is known for quick repeat blooming in flushes throughout the season and its exceptional citrus and spice fragrance. As well as creating a wonderful display in the garden, this long stemmed classic rose also makes a useful cut flower.
In case you were wondering who 'Margaret Merril' was – respected author Sean McCann wrote, "When the rose Margaret Merril was named for the front person in the Oil of Olay campaign it transpired that the name was a fictitious one. There was no such person   … but out in the big world there are a number of people bearing that same name – and three at least have come forward to the Harkness company and are growing the rose as their own!"