Magic Carrousel
Magic Carrousel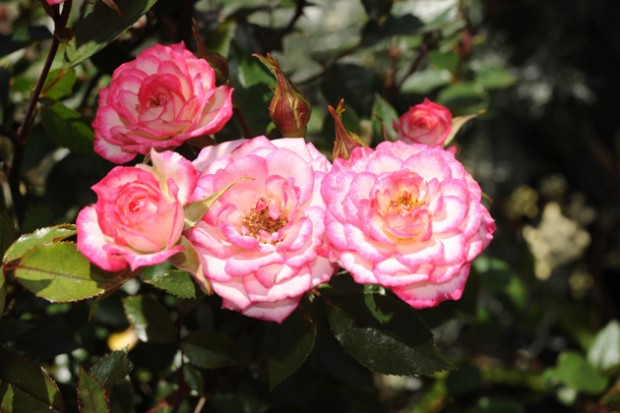 MAGIC CARROUSEL
Miniature Rose
(MOORcar)
'Magic Carrousel' was bred in California, USA, by Ralph S. Moore in 1972.  Ralph Moore [1907-2009] is revered as the 'Father of Modern Miniature Roses' and produced over 500 varieties. He was an important contributor to the diversity of miniature roses and responsible for making them popular during his 60 year career.
Magic Carrousel is one of the great miniature roses which has come to Australia.  It is a neat bush growing 30 – 45cm in height, featuring high-centred blooms of creamy white with cerise red edges. The flowers have about 35 petals, an average diameter of 4 cm and a mild fragrance.
This healthy, attractive plant has glossy, leathery foliage and blooms in flushes throughout the season.
Magic Carrousel has form, colour and beauty making it ideal for garden borders, as a container grown rose or as a lovely standard.
Photos by Les Krake, John Bradshaw and Melanie Trimper