Lolita
July 2015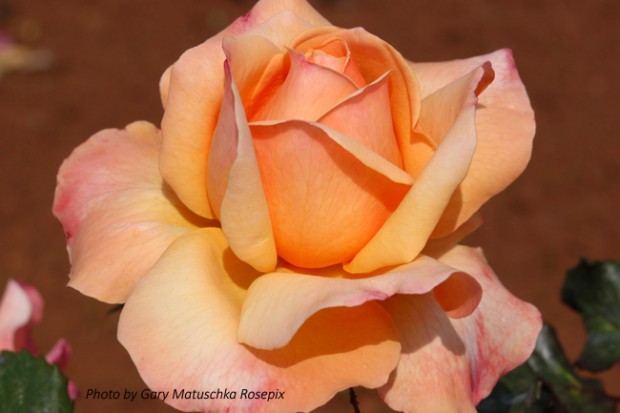 LOLITA
Hybrid Tea
Once again, our Rose of the Month has got it all!  'Lolita' is a beautiful classical shaped Hybrid Tea – it has a gorgeous apricot colour tinged with pink, quantity and frequency and good plant vigour, moderate disease resistance, a fresh fragrance and it really is a great cut flower.
Lolita was bred in Germany by Kordes in 1972 and since its release it has earned an excellent reputation. In our climate, this rose performs well, blooms repeatedly and roses are rarely out of shape. They last extremely well as cut flowers in arrangements, having long straight stems and not too many thorns.
This is a flower that looks great in all of its stages from tight bud into a high-pointed classic shaped rose through to a full bloom showing its stamens.
The bush is tough and upright growing to 1.5m tall x 1.2m wide.
Lolita is still very popular today and readily available from most specialist rose nurseries and good garden centres.