Kardinal
Kardinal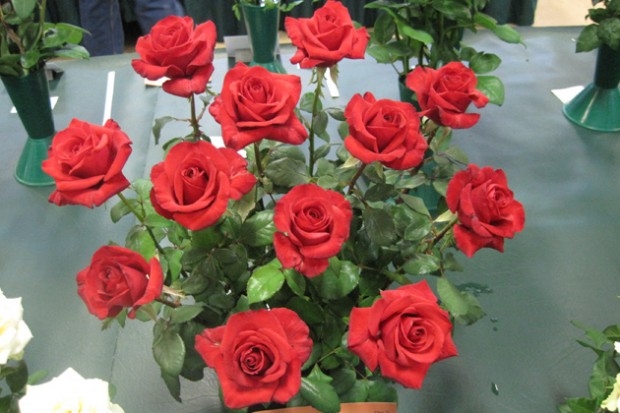 KARDINAL 85 TM
Hybrid Tea
This beautiful, classical shaped Hybrid Tea Rose was bred by Reimer Kordes in Germany in 1985 (hence its spelling). As there are a number of other roses named Kardinal which were introduced earlier, this rose carries the unusual date factor in its registered name.
Nearly everything about this rose is excellent including its bloom colour, form, quantity and frequency and plant vigour, disease resistance, and heat and cold tolerance. It almost scores a perfect 10 but does not quite get there due to its lack of perfume and profusion of sharp thorns.
In South Australia, this rose performs well with its 17 to 25 petalled showy, scarlet flowers, with yellow bases to the petals, among the first to appear in spring. Rarely are blooms out of shape. They last exceptionally well as cut flowers and Kardinal 85 has won championship awards throughout the world as a show flower.
The plants are very well behaved being 1.2m x 1.2m and repeat flower with high quality blooms throughout the season. The timing between flushes of flowers is among the shortest for any rose, being around 40 days in the heat of summer and 45 days in the autumn.
Without question, if you like red, classic shaped roses this is a must have in your garden. In addition, various colour sports of this rose including bright pink and a vermilion orange-red have been introduced over the years. A climbing sport was discovered in Australia and was introduced in recent years.
This popular rose is readily available in most good garden centres and retail outlets.