Jubilee 150
August 2015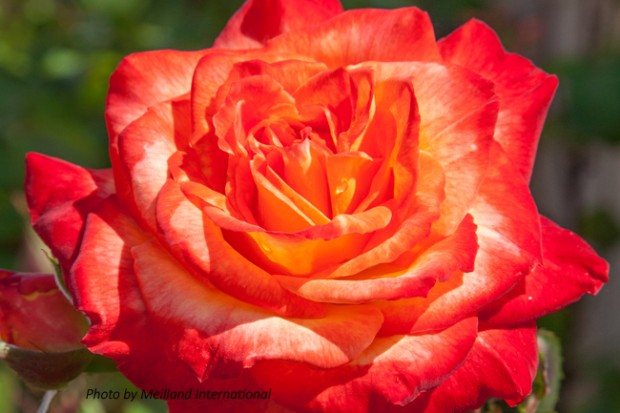 JUBILEE 150
Floribunda (MEIcloux)
A large multi-coloured rose showing spectacular colouring in lemon yellow blended with orange and orange-red. The classic shaped flowers have approximately 40 petals but little or no fragrance.
Bred by Marie-Louise Meilland and introduced in France by Meilland International in 1983 as 'Pigalle'.
Jubilee 150 has a vigorous, bushy habit growing up to 1.5 metres tall x 1 metre wide with healthy, semi-glossy medium green foliage.
Typical of a Floribunda, the attractive clusters contain 3 to 6 blooms per stem and create an eye-catching display in the garden. This rose is also long-lasting as a cut flower.
Released in Australia in 1986 with the name 'Jubilee 150' to celebrate South Australia's 150th anniversary of Statehood.