Irresistible
Irresistible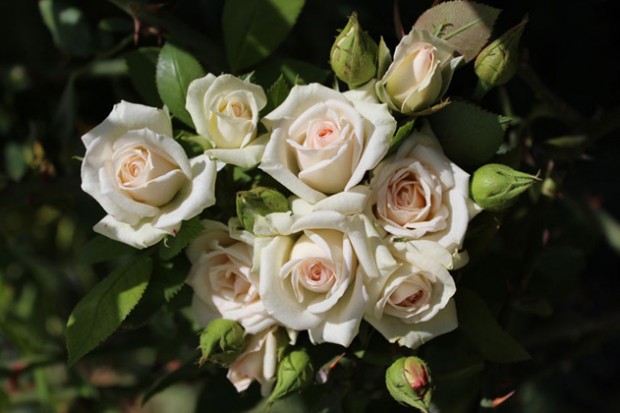 Irresistible
Miniature
Irresistible is a perfectly shaped, creamy white miniature rose with a most attractive pale pink centre. It usually flowers in small clusters of up to 5 blooms with an occasional cluster of 9 – 13 blooms and has a spice-like fragrance.
This is one of the best roses produced by Cecelia Dee Bennett in the USA, and was released in 1989 to instant acclaim worldwide. The individual plants are reasonably upright in habit and will reach 0.9m in height. Irresistible is a tough, disease resistant rose which suits our hot dry Mediterranean climate.
There are not many better miniature roses. This prolific bloomer grows well on its own roots (struck from cuttings) and plants will be available at our Annual Spring Rose Show in October.
This is a fantastic rose for those who wish to grow roses in pots or as a border plant which flowers continually for 8 months.
Importantly, the blooms last well when picked making it ideal for use in shoulder sprays, button holes or floral work.
Photo by Melanie Trimper