Honey Dijon
September 2015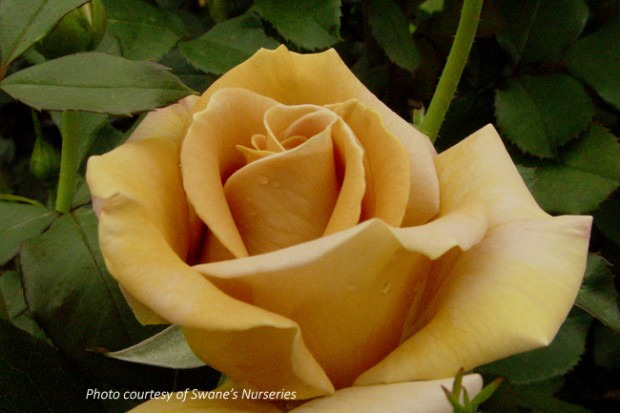 HONEY DIJON

(WEKsproulses)
Grandiflora
'Honey Dijon' was regarded as a breakthrough in the rose industry when it was introduced by Weeks Roses in 2005.  It was unusual among the 'tan' coloured roses because of its health, vigour and lasting novel colour. Prior to that time, most of the tan/browns were weak and spindly.
Honey Dijon was bred by a well-known amateur rose breeder Dr. James Sproul, in the USA in 2003 and was introduced in Australia by Swane's Nursery in 2006.
The well-shaped bush grows 1.5m tall x 1.4m wide and has vigorous, upright growth and dark green glossy foliage. It is classified as a Grandiflora due to the flowers being borne in sprays or small clusters.
The classic shaped flowers are an unusual golden tan or pale tone of brown (with 26 – 40 petals and average diameter of 10 cm) with a strong fruity fragrance. The bush produces small clusters of 4 to 5 flowers on sturdy stems making them ideal for cutting.
This very popular rose blooms in flushes throughout the season and has excellent disease resistance, classic form and an attractive fresh rose perfume making it a most decorative addition to any garden.