Gruss an Aachen
Gruss an Aachen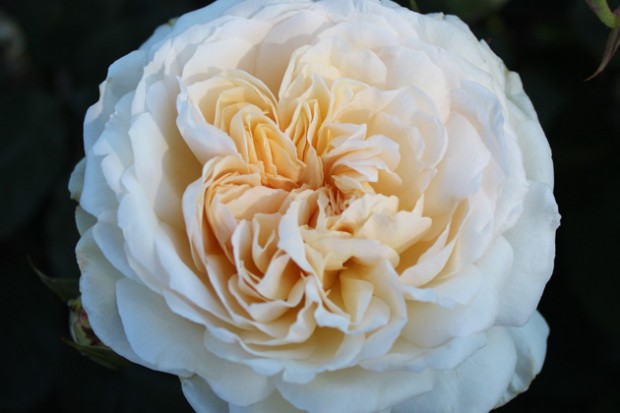 GRUSS AN AACHEN
Floribunda
Grüss an Aachen has been in constant production since it was introduced in Germany, by Rose Breeder Philipp Geduldig, in 1909.  'Aachen' was the location of Geduldig's nursery, a historic city on Germany's western border.
This charming old-fashioned rose is well known for its dwarf growth, only reaching approximately 0.75cm, its creamy white fragrant rosette-shaped blooms and its capacity to repeat flower. The buds are orange-yellow and the flowers palest pink, fading to cream, on an excellent healthy bush with attractive rich green foliage. The blooms are usually 7 to 9cm in diameter, consisting of 40 to 45 petals and are borne in short-stemmed clusters with a slightly sweet fragrance.
Grüss an Aachen has interesting parents, namely the seed parent white Hybrid Perpetual Frau Karl Druschki and its pollen parent, the forgotten Hybrid Tea, Franz Deegan. However, Grüss an Aachen has never accurately fitted into the Hybrid Tea category. This rose bush resembles a neat shrub-like Floribunda and even though it predates the Floribunda class by decades, it is often classified as a Floribunda rose in modern reference books. Some experts regard Grüss an Aachen as "an early precursor of the popular David Austin English roses", but regardless of the category or classification, this superb heritage rose has over a century of history and many devotees.
Photo by Melanie Trimper