Green Ice
Green Ice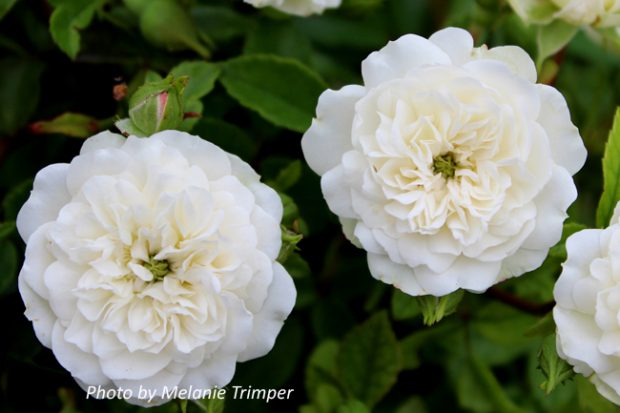 GREEN ICE
Miniature
Green Ice is a true Miniature Rose bred in the United States of America by world renowned rose breeder, the late Ralph Moore, who is often referred to as the Father of Miniature Rose breeding.
Green Ice was released about 45 years ago, in 1971, and is still a very popular miniature grown by home gardeners.
The tightly pointed buds open to a white to light green flat flower with dainty stamens which appear to be bright green in colour.  The flower is truly miniature having up to 25 petals within a 25mm diameter. It is in constant flower from October to June.
The plant has small glossy leathery foliage which is reasonably resistant to pest and disease damage and is ideal as a container grown plant, growing to a height of approximately 45cm when planted in a 250 – 300mm diameter pot. It also performs well when planted in a hanging basket, as it can be encouraged to develop a spreading growth habit, if pruned correctly.
When regularly deadheaded, this rose produces clusters of 4 – 6 blooms which have a mild fragrance.
Green Ice is also ideal for low borders or hedges and makes an excellent alternative to English Box hedges. It can be readily reproduced from cuttings, taken around May, and is nearly always available from Rose Society Rose Shows. Green Ice is also listed in Treloar Roses and Wagner's Rose Nursery catalogues.
Text:  Dean Stringer