Graham Thomas
Graham Thomas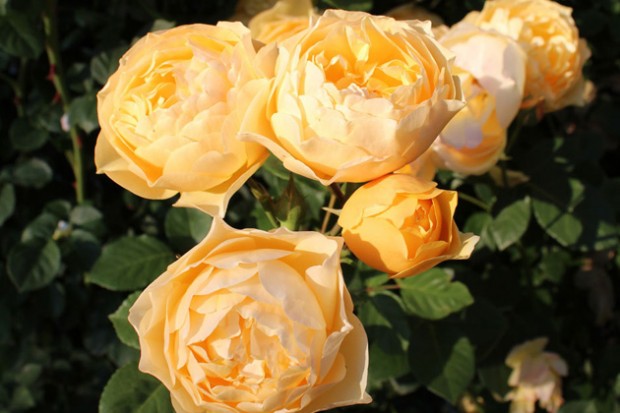 GRAHAM THOMAS
Shrub Rose
'Graham Thomas' is David Austin's most popular rose around the world and was inducted into the WFRS Hall of Fame in 2009. Introduced in 1983, this, more than any other cultivar, has been responsible for the success of David Austin English Shrub Roses worldwide.
Graham Thomas is classified as a Shrub Rose. In Australia, it is best grown as a moderate sized climber or pillar rose. The growth is upright and bushy, and one plant can cover an area 2 m tall x 4 m wide given the right conditions – perfect for screening a fence or garage.
The rich yellow blooms are borne in profusion in spring and autumn with a sprinkling of flowers in between. Each flower is cupped shape with an intense, spicy Tea Rose fragrance. This rose performs well in our warm, dry climate and is reliable and healthy.
Named to honour Graham Stuart Thomas, one of the most influential gardeners and Rosarians of the 20th Century. His career spanned eight decades, he was also an author, artist and historian and is well known for his work popularising old and new shrub roses.
This multi-award winning rose will provide great pleasure as a feature in any garden.
Photos by Les Krake and Melanie Trimper