Good Samaritan
Good Samaritan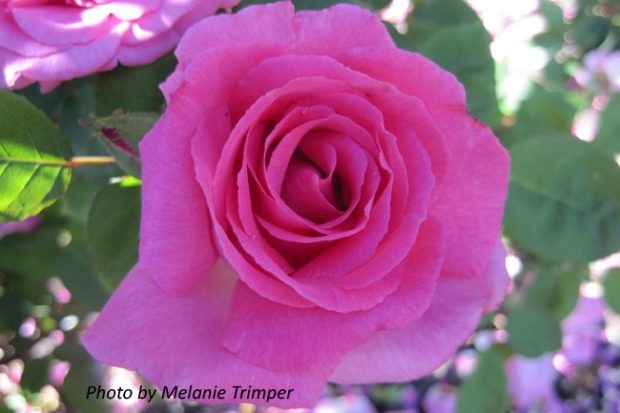 GOOD SAMARITAN
Hybrid Tea
(JACtourn)
Rose of the Month for August is a voluptuous, fuchsia pink Hybrid Tea and, in fact, was first introduced in the USA, in 2005, as 'Voluptuous!' This beautiful, fragrant, high centred rose was bred by Dr. Keith Zary, a result of hybridizing two famous roses 'Tournament of Roses' x 'Trumpeter'.
In 2008 this rose was released in Australia as 'Good Samaritan' to honour the Sisters of the Good Samaritan of the Order of St. Benedict's 150th Anniversary (1857 – 2007).
Showing classic Hybrid Tea form (25 – 35 petals), the deep magenta blooms are on long stems and have a light, spicy, sweet fragrance. The bush is upright, growing to 1.5m tall with glossy, dark green foliage and is highly disease resistant and heat tolerant. This rose blooms in flushes throughout the growing season and can be used as a cut flower, in garden beds or mass planting.
Awarded BRONZE MEDAL 2008 National Rose Trial Garden of Australia Adelaide
Text: Melanie Trimper