Gold Bunny
Gold Bunny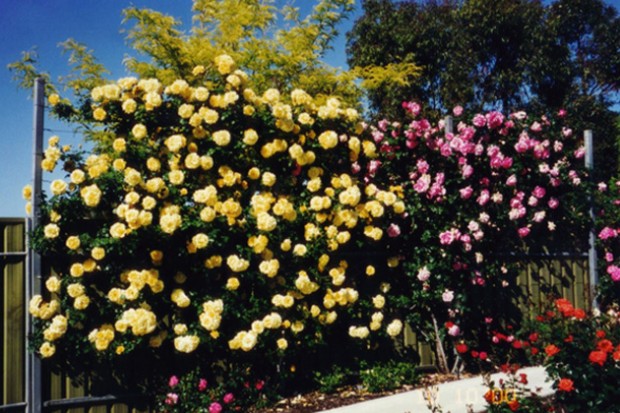 GOLD BUNNY
FLORIBUNDA
Gold Bunny was bred by Meilland, France, and introduced in 1978. Soft gold in colour with a classic rose shape and light fragrance, Gold Bunny is one of the earliest roses to flower in spring and keeps blooming until early winter.
The bush is compact 1m x 1m with bright lime green foliage and good disease resistance. Each bloom is approximately 100ml in diameter and is generally born in clusters of 4 to 7 blooms per stem. A highlight is its ability to perform well in our hot, dry summers even in heatwaves.
Gold Bunny can be grown as a hedge or in a mass-planting bed. It also stands out on its own as a specimen rose. Gold Bunny also makes an excellent standard rose on a 1m stem where it is a very good alternative to the popular Iceberg standard roses.
A climbing version of Gold Bunny was introduced in 1991 and can cover a trellis 2m x 3m. This, too, is a good performer in South Australia.
Gold Bunny is readily available at Garden Centres or Specialist Rose Nurseries.