Flemington Racecourse
Flemington Racecourse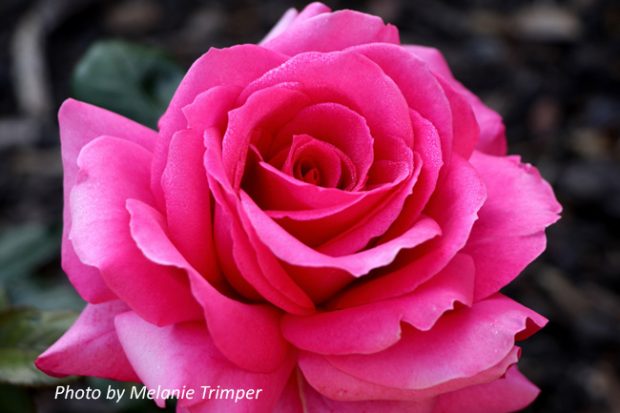 FLEMINGTON RACECOURSE
Floribunda
Flemington Racecourse is a popular Australian bred rose which has been awarded many Championship prizes in Rose Shows across Australia, including Grand Champion in NSW and Victoria.  Planted in hundreds for mass display at Flemington Racecourse, in Victoria, for the Melbourne Cup Carnival.  Bred by the late Dr. Bruce Chapman of Melbourne and released in 2004 by Ross Roses in South Australia.
Vibrant, rich pink blooms are produced in small clusters of 3 to 5 blooms on a neat, low-growing bush up to 1 metre tall and 1m wide.  Its flowering display is for eight months of the year, with a rich colour that does not fade in extreme summer heat.  Its light fragrance is pleasant.
This rose is hardy and easy to grow.  Ideal as a low hedge, borders, mass display or for the smaller garden with limited space.  Also makes an attractive standard rose for special landscaping effects.  A colourful choice for every garden.
This rose is available for purchase from Ross Roses (Willunga) and Knight's Roses (Gawler) and Newman's Nursery (Tea Tree Gully).
Text: Andrew Ross