Firefighter
Firefighter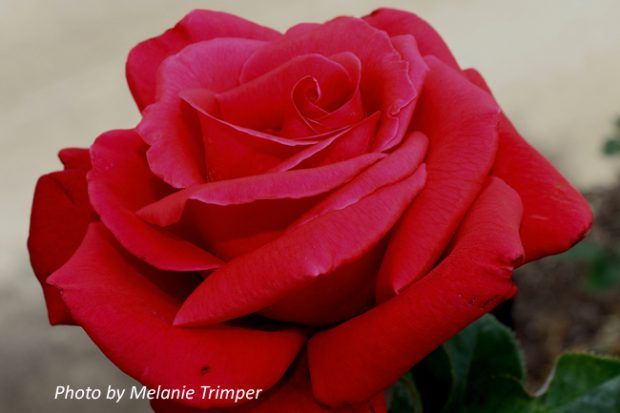 FIREFIGHTER
(ORAdal)
Hybrid Tea
'Firefighter' is a Hybrid Tea bred by Joseph Orard, in France, before 1998 and was introduced into the United States by Edmund's Roses in 2005 as "Firefighter" and into Australia by Swane's Nurseries in 2009.
This superbly scented red rose was named to honour the Firefighters who lost their lives on 11 September, 2001. The flower is a rich, fire engine red with 40 – 45 petals, an average diameter of 10 – 15 cm. and has strong tall stems with very few thorns. It is highly fragrant with an old rose fragrance. The bush is vigorous and upright and grows to 1.5m to 1.8m in height, has semi-glossy dark green foliage and blooms in flushes throughout the season.
Well suited to our hot summers, this rose holds up well even in intense heat, though cooler temperatures bring out the best colour. Fragrant red roses are difficult to find because they often get fungal diseases, but this rose resists disease with minimal spraying. The long lasting blooms and very few thorns make this rose ideal for floral arrangements.
A commemorative rose for Firefighters across Australia.  'Firefighter' commemorates the wonderful work our firefighters do here in Australia and as it states on the plant label: "This rose is so named to remember those men and women who risk their lives daily to protect ours". The Australian release of this rose was planned for the winter of 2009 after the Black Saturday Victorian bushfires in February 2009.
Available from Newman's Nursery, Wagner's Rose Nursery, Swane's Nurseries and Treloar Roses (both Standard and Bush Rose).
AWARDS:
BRONZE MEDAL                            National Rose Trial Garden of Australia     2008
MOST FRAGRANT AWARD        Geneva, Switzerland
MOST FRAGRANT AWARD        Madrid, Spain