Europeana
Europeana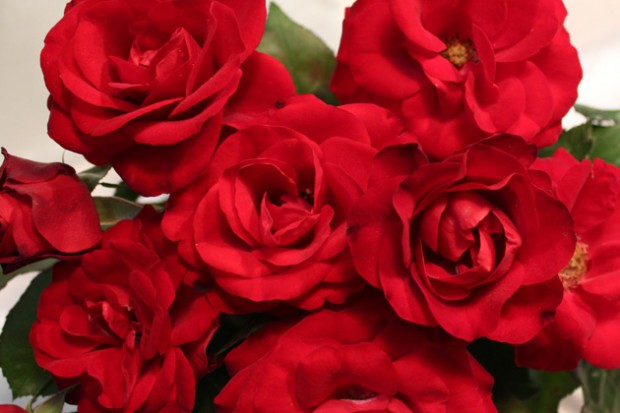 EUROPEANA
Floribunda 
The 1960s produced some magnificent new Floribunda roses, particularly red and orange flowered varieties. Bred in the Netherlands by De Ruiter in 1963, and introduced in 1968, 'Europeana' is a great example of a Floribunda Rose from this era.
Europeana is dark velvet crimson red with a mild tea rose fragrance. Stems carry well rounded clusters of up to 15 blooms with each flower measuring 7 – 9cm in diameter.  The new foliage is bronze red and ages to an attractive dark green and covers the entire bush. This character and its disease resistance ensures its suitability for low hedges, borders and massed planting.
The bush usually grows approximately 1m by 1.2m and it flowers prolifically throughout the entire season.
Europeana's pedigree has been rewarded with Gold Medals in The Hague and Portland Rose Trials and selection as the All-American Rose Selection top rose in 1968.  Highly regarded as one of the classics, few modern Floribunda Roses can match its overall performance.
Photos by Melanie Trimper