Elina
Elina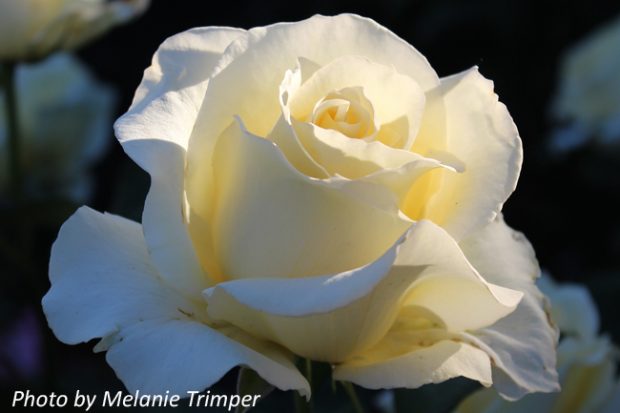 ELINA
Hybrid Tea
Elina is a very prolific, constantly flowering Hybrid Tea rose bred by the Dickson family in Northern Ireland in 1983 and released in 1984. Growing to a height of 1.75m and a width of 1.2m, Elina can produce up to 5 dozen blooms per flush. As it can have up to 5 flushes per year in our moderate climate, each plant can produce 25 dozen roses per year – a rare feat for Hybrid Tea roses.
Elina's perfect classic rose shape, long straight stems, mild fragrance and attractive foliage ensures it is a popular cut flower variety as well as a wonderful feature plant in the garden. Each rich cream coloured flower comprises around 25 petals.
Very tough and disease resistant, this rose thrives in our hot dry climate, producing many flowers throughout the season. Inducted into the World Federation of Rose Societies' Rose Hall of Fame in 2006, it is one of the world's most popular cream-coloured roses and justifies its great reputation.
Elina is available from Wagner's Rose Nursery and Treloar Roses.
AWARDS:
GOLD STAR of the South Pacific – New Zealand 1987
SILVER MEDAL – Glasgow UK 1991