Dublin Bay
Dublin Bay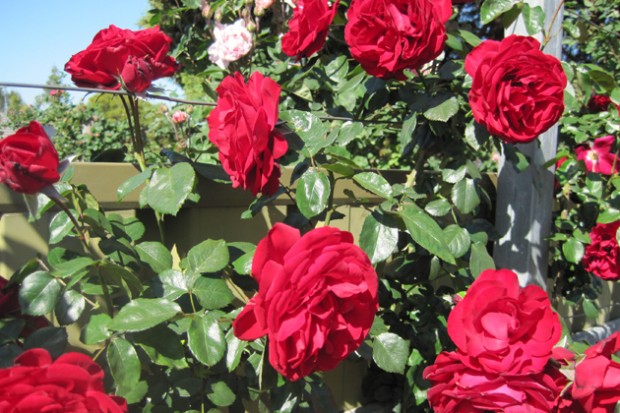 DUBLIN BAY
(MACdub)
Climbing Rose
Dublin Bay is one of the best climbing roses available, producing medium-sized blood red flowers. It was bred in 1975 by an ex-Irish famous Rose Breeder, Sam McGredy, who migrated to New Zealand. Since its introduction Dublin Bay has steadily increased in popularity over the years.
Once established, Dublin Bay is a moderate, well behaved climber which can cover an area 3m x 2.5m. Dark, shiny, disease resistant foliage provides a perfect background to show-off the 25 petalled, 10cm wide blooms which are mainly carried one per stem, with occasional clusters of 3 to 5 blooms per stem. The flowers hold their vibrant colour from opening to petal fall and a soft fruity fragrance is an added bonus.
Dublin Bay has been awarded throughout the world including being "Auckland Rose of the Year" in the New Zealand Rose Trials in 1993.
As far as climbing roses go, Dublin Bay is well known for its gorgeous red roses and repeat flowering throughout the season – it would be difficult to find many better performing roses.
Photos by Melanie Trimper