Double Delight
Double Delight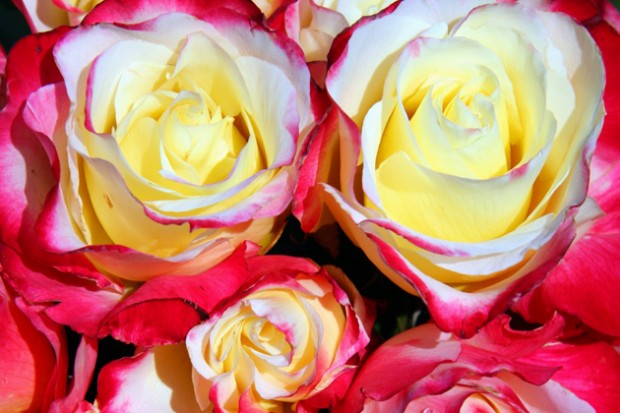 DOUBLE DELIGHT
(ANDeli)
Hybrid Tea
Double Delight is one of the world's most popular Hybrid Tea roses and was inducted into the World Federation of Rose Societies Rose Hall of Fame in 1985.
Bred and introduced in 1977 by USA Rose Breeders Swim and Ellis, Double Delight is perfectly named. It is an eye-catching dual coloured rose and it has an absolutely delightful perfume. In fact, the spicy rich perfume has become a benchmark against which other rose perfumes are frequently measured.
The 30 or so bicoloured petals which form each 12 to 15cm flower are classically arranged into a high-centred bloom. Every sequence of the bloom from its bud to full bloom is admired and Double Delight has earned a good reputation as a very popular cut flower. Its rapid repeat flowering ensures the bush is rarely without flowers.
Compared to most Hybrid Tea roses, Double Delight is a relatively small bush growing only to 1.2m tall and around 1m wide. This growth habit makes it ideal as a standard rose.
The bush is generally hardy, albeit it occasionally has a touch of mildew in early Spring or late Autumn which is not really a problem in our hot, dry climate.
Double Delight is an "essential" rose in every rose lover's garden.
Photo by Michael Keen