City of Adelaide
City of Adelaide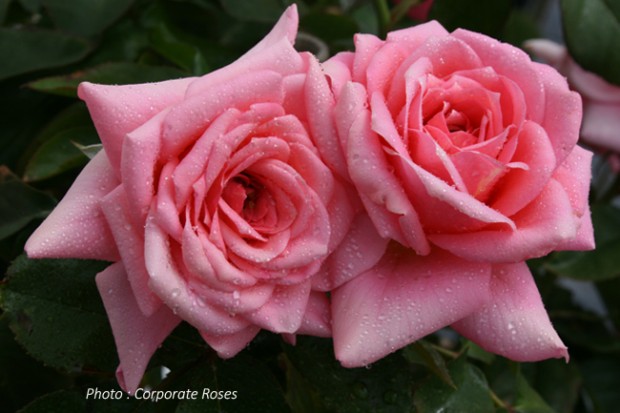 CITY OF ADELAIDE
Floribunda
The 'City of Adelaide' rose was bred by Meilland in France in 1990 and named to recognise the City of Adelaide and its reputation as one of the best places in the world to grow roses.
This Floribunda rose has clusters of semi-double, rich salmon pink blooms with a slight fragrance. It is a well-shaped plant featuring healthy, deep green, glossy foliage growing to 1.2m tall and 1.0m wide.
'City of Adelaide' is ideal as a feature plant or grown as part of a massed bed.
Adelaide was the first Australian Capital City to have a rose named after it. The City itself has many rose plantings and large feature gardens including Veale Gardens, Rymill Park, the Heritage Rose Garden between Frome Road and the university foot bridge, Brougham Gardens, Pennington Gardens and the Lipman Gardens.  There is also the Adelaide International Rose Garden and National Rose Trial Garden at the Botanic Gardens.
Apart from growing the 'City of Adelaide' rose in your own garden, take the time to explore Adelaide's rose gardens which reinforce Adelaide as the Rose Capital of Australia.