Carabella
March 2015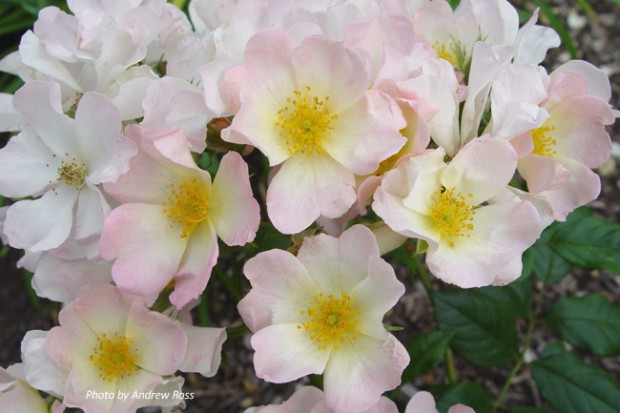 CARABELLA
Floribunda 
'Carabella' is an Australian bred Floribunda rose released in 1960.  The breeder was Frank Riethmuller (1884-1965) who is known to have bred and introduced 26 Australian roses in the middle of the last century.
This is a tough bushy rose with glossy, light green foliage. Its single flowers are carried in large sprays of small, creamy pink flowers that fade to pale pink with prominent yellow stamens and a fresh floral scent. Each spray can carry up to 50 to 100 individual blooms and the overall effect is most attractive. It is quick to repeat flower if spent clusters of blooms are regularly removed.
Carabella has a bushy habit and can grow to 1.5m tall and 1.5m wide. Its growth habit and almost thornless characteristic make it ideal for hedging.
A hardy, resilient rose perfect for our climate.
In addition to Carabella, some of Riethmuller's best roses are Gay Vista, Esmeralda, Claret Cup, Spring Song and Titian.