Bonica
Bonica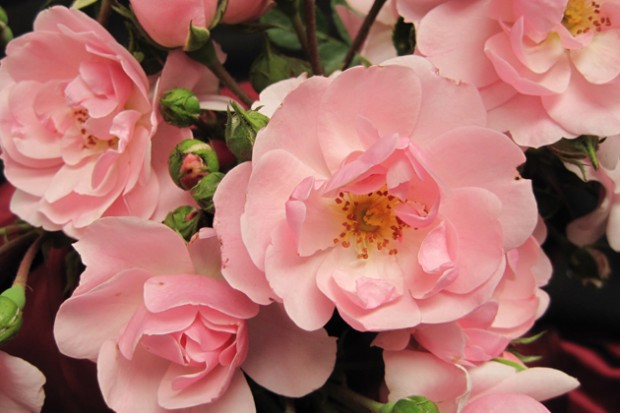 BONICA
(MEIdomonac)
Shrub Rose
In the early 1980s a new group of roses was introduced to the marketplace – "landscape roses". Since then, landscape roses have appeared in mass plantings in median strips, roundabouts, parks and gardens.
All landscape roses have the same core characteristics – profuse regular flowering, pest and disease resistance and ease of maintenance.
Bonica, bred and introduced by Meilland in 1982, has set the global benchmark for small shrub landscape roses with its exuberant flowering from spring to mid-winter. It has pretty pink blooms with 17-25 petals.
Bonica is one of the best temperature extreme tolerant roses in both hot and cold climates. Its fungal disease resistance is legendary making it an almost maintenance free rose. It grows into a uniform 1m x 1m bush making it ideal for mass plantings.
This tough and colourful rose can be used to provide mass colour in large, harsh environments and rarely fails to impress.
On the world stage, Bonica was inducted into the WFRS Rose Hall of Fame in 2003.
Bonica is available from most rose nurseries and garden centres.
Photo by Melanie Trimper