Black Magic
Black Magic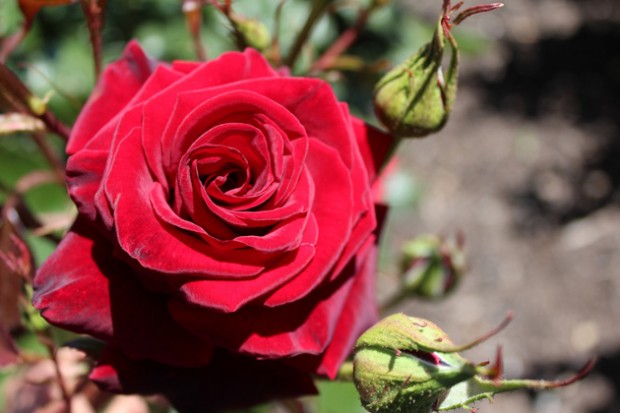 BLACK MAGIC
Hybrid Tea 
 Black Magic is loved worldwide for its fascinating deep, dark red velvety colour and continuous flowering. The blooms are a classic rose shape with a high pointed centre and open to approximately 10 cm in size.  Blooms are carried on strong, very long stems and last well over one week when used as a cut flower. Black Magic is one of very few red roses to produce excellent blooms during our hot summers.
Black Magic was bred and introduced by Tantau in 1997.  Rosen Tantau, located in Northern Germany, has been breeding roses successfully for more than 100 years.  One of its specialties is the creation of Hybrid Tea Roses suitable for the garden and cut flower industry.  Black Magic has become very popular around the world as one of the best deep red roses which is relatively disease resistant. It grows into a tall, upright bush reaching 2m in height and produces many quality flowers throughout the entire season.
This fine, tall rose is well known as both a garden rose and a professional cut rose variety and will not disappoint. Bred for longevity, the bloom has very little fragrance.
Photo courtesy of Knight's Roses