Apricot Nectar
Apricot Nectar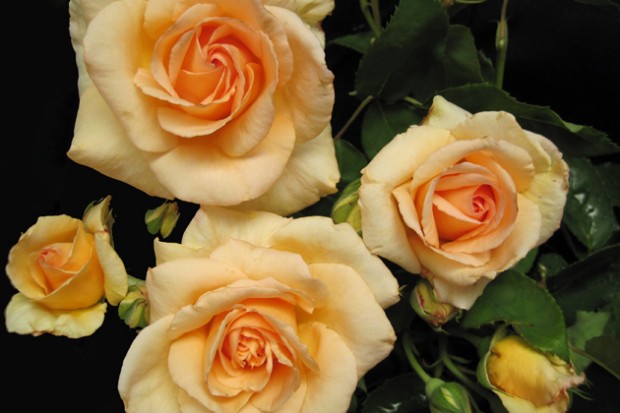 APRICOT NECTAR
Floribunda
Apricot Nectar is a strong Floribunda Rose bred by Eugene Boerner in the USA and introduced by Jackson and Perkins in 1965. It is one of the most popular Floribunda Roses in Australia due to its vigorous growth habit, regular repeat flowering and its consistent performance throughout its growing period.
Each flower maintains a classic, traditional rose shape and comprises 18 to 25 petals with a soft fruity rose fragrance. The rich apricot coloured flowers are generally borne in clusters up to seven blooms per stem and it lasts well when used as a cut flower.
Apricot Nectar grows into a sturdy bush 1.1m x 1.1m and can be grown as a standard rose. It is reasonably disease resistant and readily available.
In a survey of all Rose Societies in Australia, Apricot Nectar was voted as the best "Floribunda" rose, surpassing the very popular Iceberg for quality and performance.
It is often awarded in Rose Shows and has also received All-American Rose Selection. Apricot Nectar loves our hot, dry climate and is highly recommended by Rose Societies across Australia.
Photo by Melanie Trimper