Amazing Grace
Amazing Grace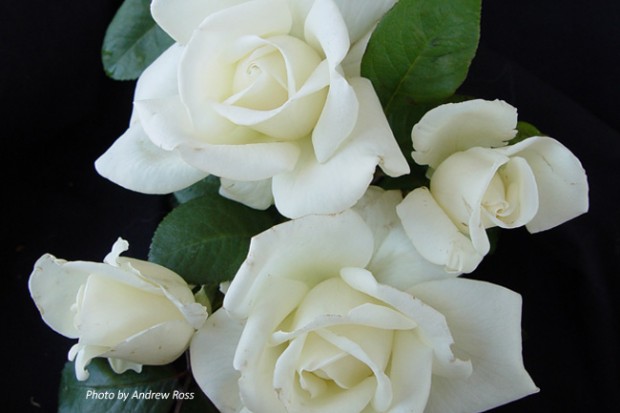 AMAZING GRACE '07
Hybrid Tea
This beautiful white Hybrid Tea was bred by Dr. Bruce Chapman, in Melbourne, in 2005 and introduced in 2007 by Ross Roses in South Australia. Bruce Chapman was awarded the Australian Rose Award in 2006. He served as Victorian Representative for the Rose Breeders' Association for six years and in 2007 received the T.A. Stewart Memorial Award and ARBA Alister Clark Award for rose breeding which highlighted the outstanding contribution he has made to rose breeding and rose growing in Australia.
Bred for Australian conditions, Amazing Grace '07 is a proven performer in our hot climate and is hard to fault. It has large, pure white classic blooms (approximately 9cm in diameter) with a delightful floral fragrance and good length stems, almost thornless, on a well-shaped 1.4m x 1m bush. The bush usually produces a single rose per stem and the dark green foliage is glossy and healthy with excellent disease resistance.
As well as being hardy and easy to grow, Amazing Grace '07 produces a prolific amount of blooms with continuous flowering from spring until early winter. It makes a charming display in the garden and as a cut flower in arrangements.