Altissimo
July 2014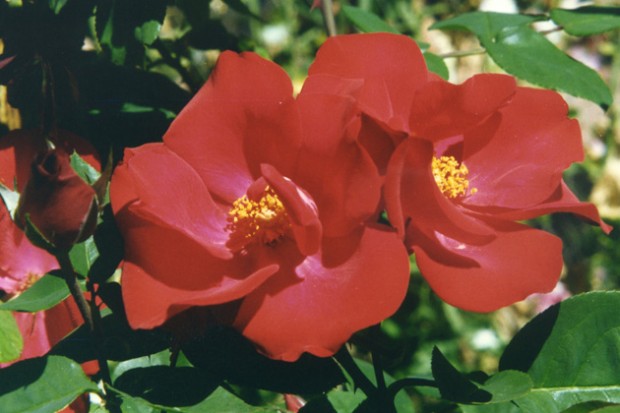 ALTISSIMO
Large Climber
Since being introduced nearly 50 years ago, Altissimo has earned recognition as a rose of great distinction in most rose growing countries around the world.
Bred by Delbard-Chabert in France in 1966, this versatile climber is suitable for a pillar or against a wall or can also be grown as an arching shrub rose. It can grow up to 3m tall x 1.8m wide.
The vibrant blood-red single flowers (7 petals) are usually 13cm in diameter with a coronet of prominent golden stamens and the blooms are either born singly or in small clusters. Altissimo flowers freely and continuously during spring, summer and autumn and produces healthy dark green foliage.