Julischka
Julischka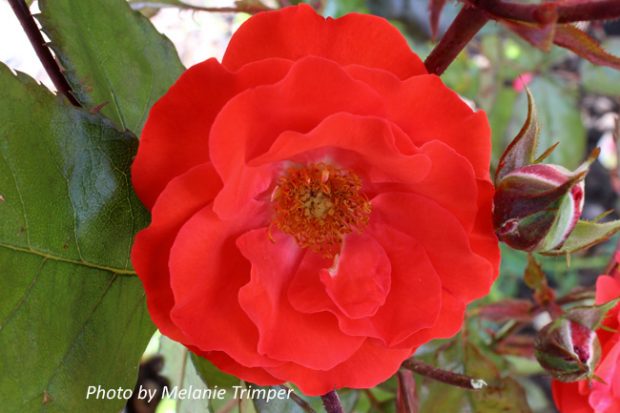 JULISCHKA
Floribunda
TANjuka
Julischka is a Floribunda rose bred by Mathias Tantau, Jr., (B. 1912 – D. 2006) at Rosen Tantau in Germany in 1974.
This unusual modern floribunda rose produces large, good quality, cluster flowered heads on strong stems creating a colourful garden display. The bright scarlet red blooms are semi-double with about 20 wavy petals, prominent yellow stamens and a mild floral fragrance.
The bush grows to 1m in height with a slightly spreading growth habit reaching 1.4m wide. It is a hardy bush with glossy foliage, reasonable disease resistance and good repeat flowering from spring until late autumn.
Julischka is not widely grown these days except by specialist growers and collectors, but due to the large sprays of brilliant red flowers and long pointed buds it was a favourite on the show bench for many years.
Available from Reliable Roses, Silvan, Victoria.
Awards:
GOLD MEDAL – Gold Star of the South Pacific, New Zealand 1976
THE GOLDEN ROSE AWARD, The Hague 1982
Text : Melanie Trimper