Buff Beauty
Buff Beauty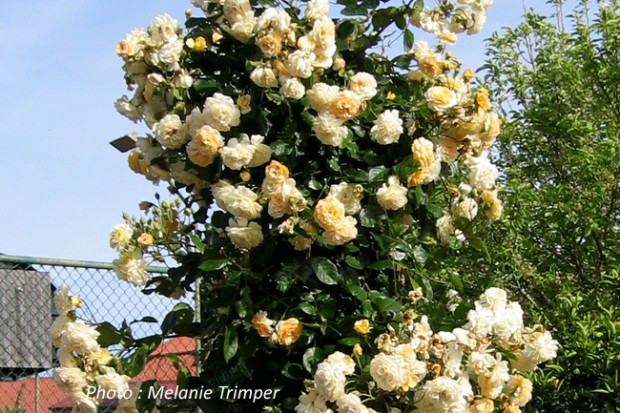 BUFF BEAUTY
Hybrid Musk / Shrub

Buff Beauty is a Hybrid Musk released by Bentall in Great Britain in 1939. This rose is thought to be one of the Hybrid Musks bred by Reverend Joseph Pemberton. Joseph Pemberton (1852 – 1926) was a well-known rose breeder in Essex and Buff Beauty could have been one of the roses released after his death by the Bentall family who took over the business.
This rose is known for its gorgeous display of apricot and buff yellow flowers produced in small clusters in the spring and autumn. The blooms have 45 – 50 petals and a strong tea rose fragrance, opening in the shape of powder puffs showing muddled centres. Intensity of the colour can vary depending on soil type and weather.
Buff Beauty has vigorous shrub like growth and dark green glossy foliage. It can be pruned into a 1.2m bush or trained as a pillar rose or climber up to 3m with a width of 2.4m. It is also available as a weeping standard and is excellent when grown in this manner.
Grow it in full sun or part shade, it copes well with full afternoon sun and is hardy and drought resistant once established. One of the most popular, old style shrub roses.