Latest News
WFRS World Rose Convention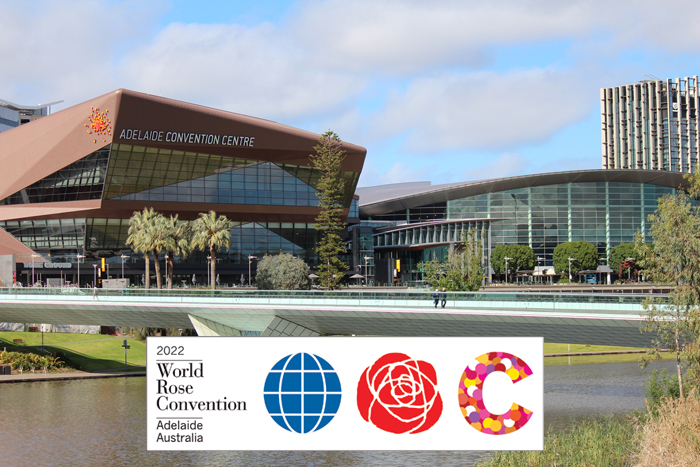 ADELAIDE 'THE CITY OF ROSES' IS WAITING TO WELCOME YOU –
WFRS WORLD ROSE CONVENTION AND ADELAIDE INTERNATIONAL ROSE AND GARDEN EXPO HERE IN OCTOBER
ONLY 96 DAYS TO GO!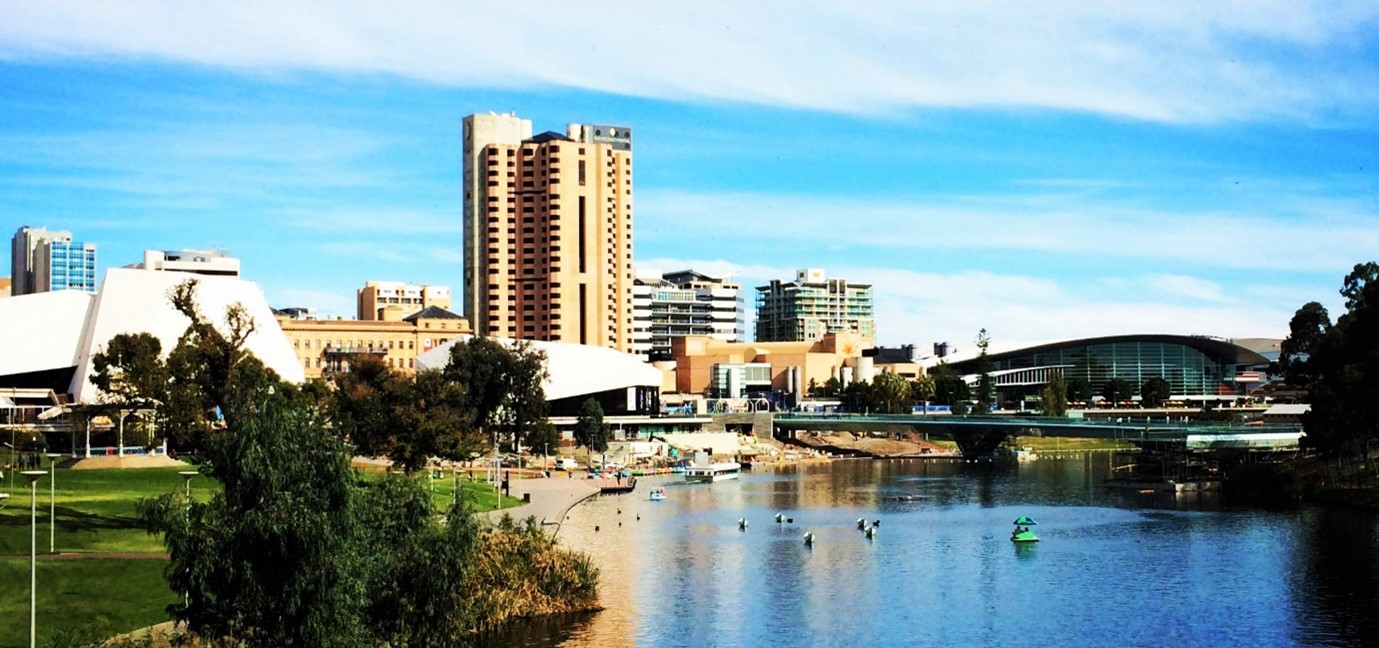 The World Federation of Rose Societies' 19th World Rose Convention will be from 27 October – 3 November, this year at the Adelaide Convention Centre. The special Earlybird rate for the InterContinental Adelaide Hotel ends 29 July after this date the rate will no longer include one complimentary breakfast (valued at $25.00 per day). The Earlybird rate for Registrations has been extended for 2 weeks and will now close on Friday 12 August.
Our theme is 'Celebration '22' – a big, bold celebration with the Opening Ceremony and Lecture Program covering "Celebrating the Rose in Australia", "Celebrating the Rose in Public Spaces", "Celebrating the use of Roses now and in the future" and "Celebrating the Rose Around the World".
And if you are free on Sunday, there are two fabulous full day tours. You can either visit Walter and Kay Duncan's garden at Clare or go to Kangaroo Island, renowned as one of the world's great nature-based destinations.
THE ADELAIDE INTERNATIONAL ROSE AND GARDEN EXPO
We are particularly pleased that the Adelaide International Rose and Garden Expo being held as part of the convention has attracted support from the Government of South Australia, through Events SA, and the Nursery & Garden Industry of South Australia. We hope to attract over 10,000 patrons to this exciting horticultural event. This EXPO will be a highlight of the convention.
The EXPO will be held on Friday 28 October (4pm to 9pm) and Saturday 29 and Sunday 30 October (9am – 5pm) also at the Adelaide Convention Centre with the official opening on Saturday at 1.30p.m.
This event will showcase the National Rose Show, including the Australian Rose Championships, professional trade booths, spectacular floral displays, participation from Garden Clubs, children's activities, a floral fashion parade and a daily speaker's program with celebrities, national and international experts every hour.
INFORMATION FOR TRAVELLERS TO AUSTRALIA
The Australian Government has removed its COVID-19 vaccination requirements as an entry mandate for overseas travellers entering Australia. To assist delegates with visa information to enter Australia, COVID-19 advice etc we have added a link below. Please use this Link:
https://wrc22.aomevents.com.au/international-travel-to-australia/
Please also note that in the Visa application it will ask about your health and medical conditions, and should you have serious medical issues it may request that you supply more information and/or a doctor's certificate.
*Due to the ongoing Covid-19 Pandemic, Visa application turnaround times have experienced significant delays. Please ensure you submit your Visa application with adequate time for processing.*
ANNOUNCING VIRTUAL REGISTRATION OPEN ON FRIDAY 12th AUGUST
We look forward to celebrating the rose with you in Adelaide but for enthusiastic rose society members who can't travel to Adelaide, you can register as a "Virtual Delegate" for online access to the Convention.
Please use the below button to express your interest in the Virtual Registration. Once virtual registrations open, you will be contacted with the relevant details to complete your registration.
REGISTER YOUR INTEREST FOR VIRTUAL REGISTRATION
Virtual delegates will be able to view all sessions live through the virtual platform, and be able to access the recordings at your leisure to accommodate your time zone.
**We recognise that some countries have experienced difficulty in registering or making online payments. Please contact Antoniette at conference@aomevents.com if you require a manual registration form to be sent to you**
WE ARE WAITING TO WELCOME YOU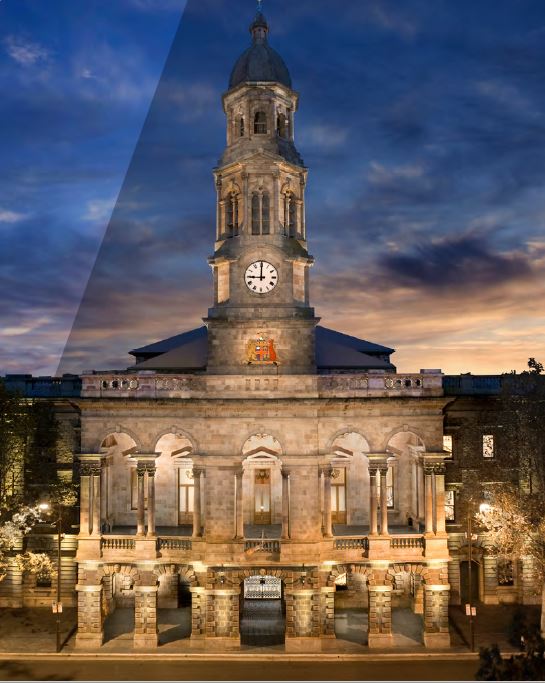 Adelaide Town Hall
We are all getting very excited in Australia as the final countdown to the World Rose convention has begun, its just 96 days away! On the evening of 27 October, we will be welcoming all of our Convention delegates at a Welcome Reception in our magnificent Adelaide Town Hall. We now have received 155 Registrations from the following countries.

Australia 65, Belgium 4, Canada 7, Denmark 2, Germany 2, India 5, Ireland 1, Italy 1, Japan 1, Luxembourg 1, Netherlands 2, New Zealand 2, South Africa 5, Spain 1, Switzerland 1, United Kingdom 2, USA 19, Uruguay 13.

This only represents delegates for half of the WFRS Member Countries. We would like to see more Member Countries present at our convention. It is important that you attend.

We are pleased with the response to date and encourage those considering attending to register before the Earlybird Registration closes on 12 August. DOWNLOAD THE PROGRAM and REGISTER using the website
www.wrc22.aomevents.com.au  via the Registration Portal for both the Convention and the Hotels.

We also hope some of you will consider the Pre and Post Tours which are attracting a lot of interest.

BOOK FOR THE PRE-CONVENTION TOUR AND POST TOURS  – VACANCIES STILL AVAILABLE
Don't miss out on this great opportunity to visit Australia and have a wonderful holiday experience. Rose lovers can participate in a Pre-Convention Tour of Sydney and the Blue Mountains in New South Wales and a Post-Convention Tour travelling from Adelaide to Melbourne and a Post-Post Tour of the beautiful island of Tasmania. For itineraries, costs and bookings contact Oliver Travel, Adelaide, South Australia. https://www.olivertravel.com.au/rose-tours

Kelvin Trimper AM
Chairman, 2022 World Rose Convention Committee
22 July 2022
19th WFRS WORLD ROSE CONVENTION – Adelaide, South Australia
Your Hosts and Strategic Sponsors


For more information, please contact:
All Occasions Group
12 Stirling Street, Thebarton SA 5031
Phone: 08 8125 2200
Email: conference@aomevents.com
For more information, please contact:
All Occasions Group
12 Stirling Street, Thebarton SA 5031
Phone: 08 8125 2200
Email: conference@aomevents.com