Latest News
National Rose Show Photographic Competition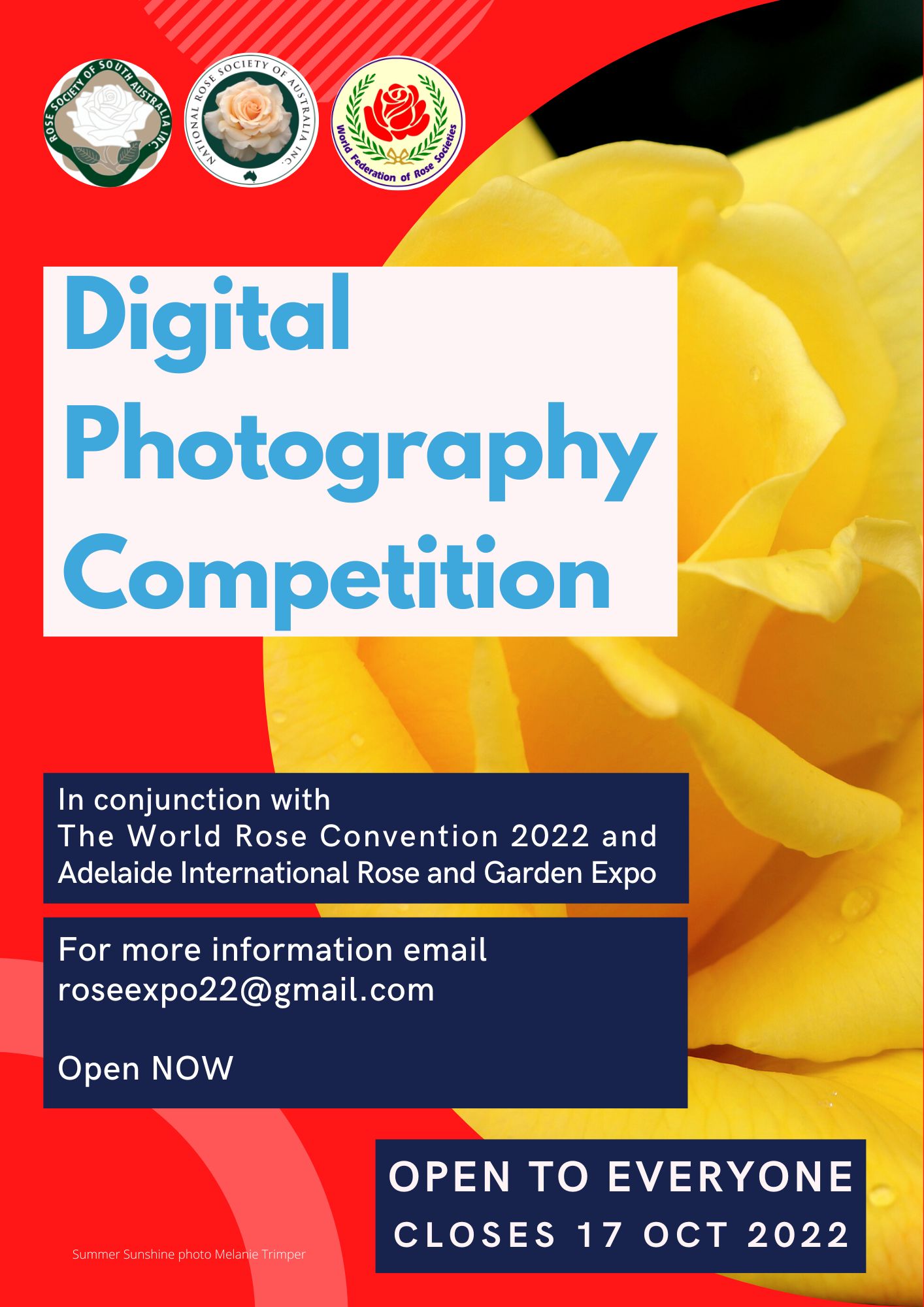 Ready. Steady. CLICK!
Announcing The National Rose Show Photographic Competition!
The organisers of the Spring Rose Show 2022 to be held in Adelaide in Oct announce that a photographic competition will be one of the sections of the show.
This Digital Photographic Competition will be held online. Everyone who loves roses is encouraged to enter. Entries can be uploaded from anywhere in the world. Entries available from 14/09/2022.
The competition has five categories:
A photo of any rose. Rose name not required.
A floral arrangement where roses predominate. Rose names not required.
A photograph of any rose garden where roses dominate the photograph. Description not required.
A single stem displaying a bloom of a hybrid tea, grandiflora, miniature, miniflora or a single rose (Eight or less petals). (Buds not permitted) Name of rose and classification required.
A cut displaying a cluster of a floribunda, shrub or polyantha. Name of rose and classification required.
Please note that the name of a rose and the cultivar is the same thing, e.g., rose name / variety / Cultivar = Mister Lincoln, this information to be added in the title when uploading the image.
Winners will be announced at the World Rose Convention. Registrations for this event both in person and Virtual Registration are still available on the website https://wrc22.aomevents.com.au/
An informational package will be available from roseexpo22@gmail.com NOW.
So, get the digital camera or digital device out and capture some photos!